Getting Sorted for Summer and School with Marks and Spencer
Posted on 23rd June 2017 by Debbie 2 comments
As schools around the country wind down for another school year, we're all looking forward to (praying for) a good Irish summer. Did I hear that postman in Donegal has predicted sunshine for July?
Some lucky families may be jetting off to sunnier climates and some may be enjoying a staycation here on our Emerald Isle. Either way, it's time for everyone to pack away the winter woollies and make room in that wardrobe for the summer clothes.
Preparing for Summer
Marks and Spencer have a fab selection of kids' summer clothes and accessories this year. Let me tell you about some of the bits and pieces that I recently picked up.
My youngest daughter loves these high top trainers. I actually found them under the boys section of the website. She's always wanted a pair of Converse and these are half the price and just as stylish and comfy.
When we were last away, we trekked around different sunglasses shops looking for a pair for my son as he's always found it hard to find ones that fit him. These sporty sunglasses have a metal frame and are (thankfully) a perfect fit, offer full protection and cost less than a tenner.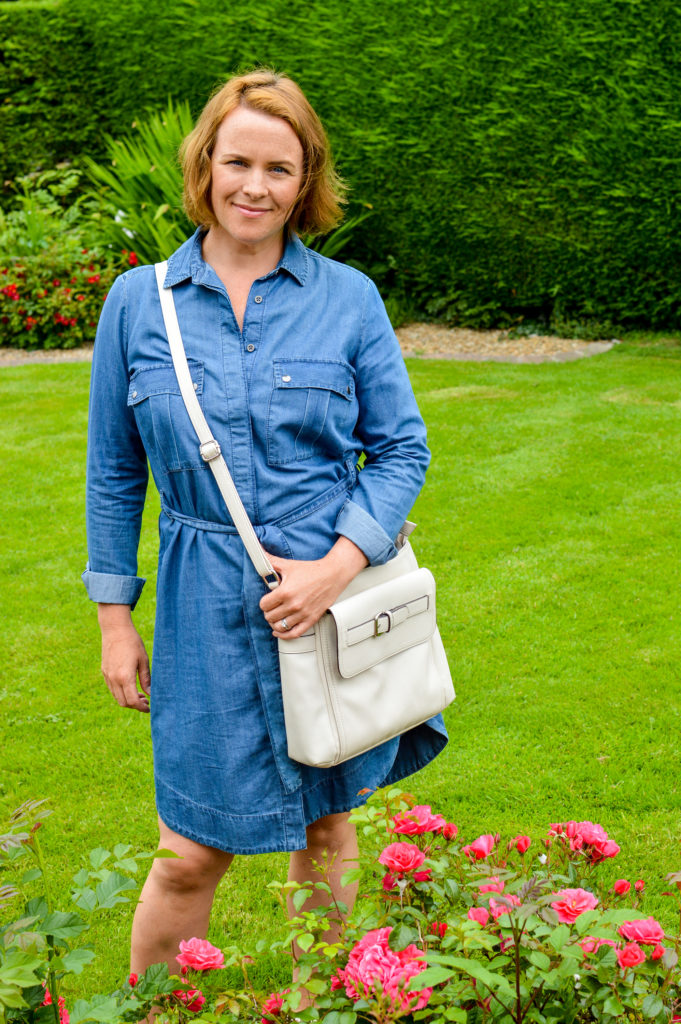 My kids will tell you, I'm not a dress kind of girl but I just adore this denim dress. The denim is so soft and it's got long sleeves which I can roll up if it's warm.
Planning for Back to School
Parents know just how important it is to try and get organised when it comes to the kids. It's why we book summer camps as soon as Easter is over and why we buy school books in June for next September.
The same applies to school uniforms. Marks and Spencer currently have 20% off school uniforms as they know that 'The early bird beats the school rush'. You just can't beat Marks and Spencer for quality school uniforms and other essential school stuff.
I think that their unisex multipack cotton polo t-shirts are great value and they thankfully don't shrink which always makes me think my kids have had a ridiculous growth spurt.
Every year, I buy a few packs knowing that they will last the whole school year. That way I won't be out looking for more after Christmas.
The school bags are great quality too. My two love the side pocket for the water bottle so that there's no worry about spillage on homework which seems to happen a lot in our house.
They also have a special socket for headphones so that they can listen to music with their music device safely tucked inside their bag.
Additionally most school bags on the market cost twice the price of these ones so my bank balance is happy.
All clothes featured in this blog post are from Marks and Spencer Ireland. This collaboration was supported by Marks and Spencer and Shopping Links.