The Dupont Circle Hotel – Luxury Family-Friendly Hotel in Washington DC
Posted on 14th May 2019 by Debbie No comments
As a family, we've stayed in our fair share of different types of accommodation on our travels. Self-catering apartments, villas, tents, hotels, a ringfort, mobile homes and yet we recently stayed in one of the nicest hotels we've ever been to. It's the four star family-friendly The Dupont Circle luxury boutique hotel in Washington DC.
We were looking for a comfortable hotel for three nights, walking distance from the major attractions and affordable. After many hours of searching online and reading reviews and getting recommendations from friends, we settled on The Dupont Circle hotel.
The hotel is part of the Irish owned 'Doyle Collection' of luxury hotels, previously known as Jurys Doyle Hotels. They proudly own 'The Westbury' in Dublin and 'The Marylebone' in London. Before renovations in 2009, the Dupont Circle hotel was known as the Jurys Washington Hotel.
When you arrive, the outside of their Washington hotel gives nothing away to indicate the luxury inside. When you walk into reception, it immediately felt like we were stepping into a high end interiors magazine. After warning the kids not to touch anything, we checked in and went to our room.
The Bedrooms
We had two gorgeous interconnecting rooms booked which both overlook Dupont Circle itself. The hotel made us feel so welcome with plush teddies and cookies and milk for the kids. There was a Nespresso machine, complimentary bottles of water, fluffy robes and slippers.
After unpacking, we were determined not to sleep (it was only 4pm local time) so we headed out to explore this popular suburb.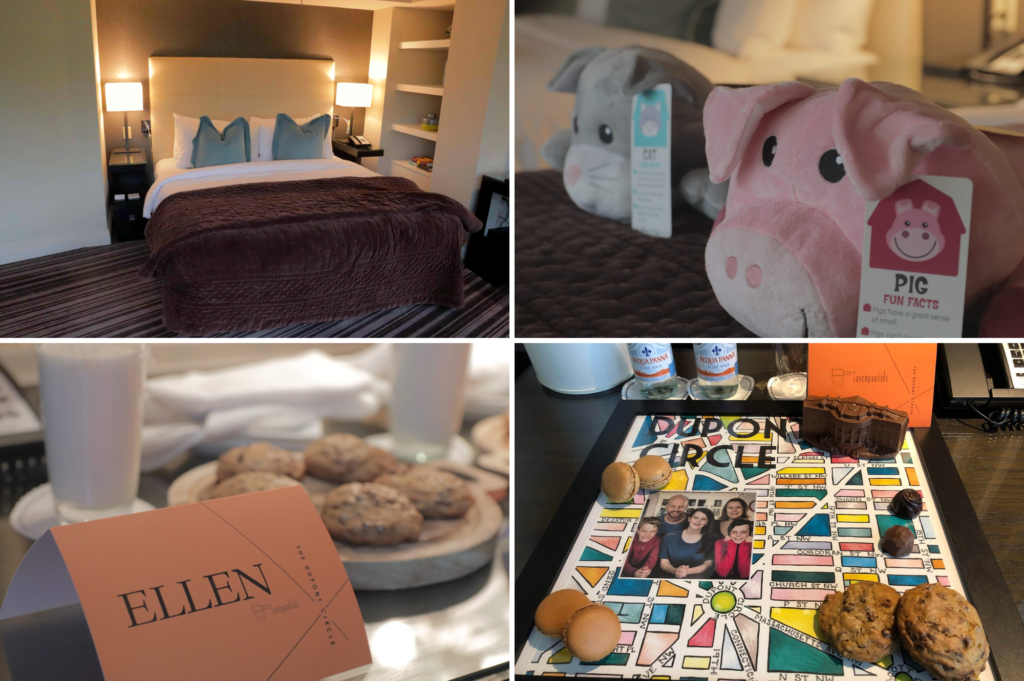 Breakfast
After an amazing sleep, we all woke early (thanks to that jetlag) and we headed downstairs for breakfast. No country I've ever been to does breakfast like America. You certainly won't find cornflakes and toast on the menu here. We found that the breakfast menu in the Pembroke restaurant had choices like brioche french toast, blueberry pancakes and eggs Benedict.
The delicious breakfast every morning at The Dupont Circle hotel was certainly a foodie highlight of our Washington DC trip. It was a great way to bribe the kids to get up early every morning.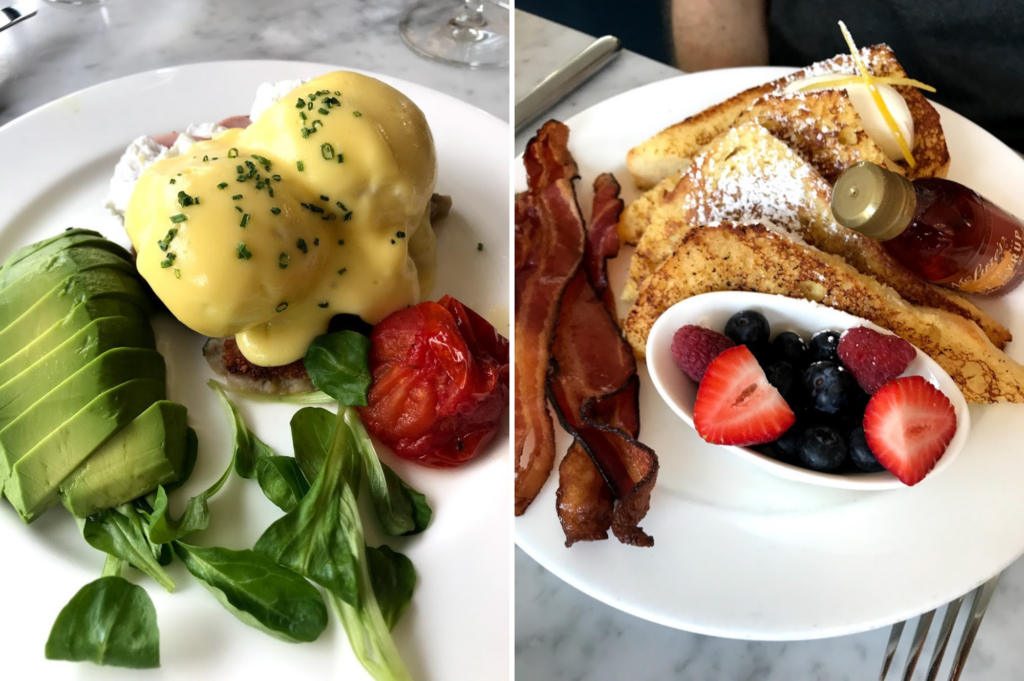 Amenities
There is no pool so that might be a disappointment for some families with young children. However even if there was one, I don't think we would've managed to visit it as we were so busy out exploring Washington.
Our verdict
The Dupont Circle hotel turned out to be the perfect location for our visit to Washington DC. We were only twenty minutes walk away from The White House and very close to a Metro station. We spent three nights at The Dupont Circle and I have to say if you're looking for luxury family-friendly accommodation in the centre of Washington, I can't recommend this  hotel highly enough.
Disclaimer 
We were given a discount on our accommodation in The Dupont Circle hotel in Washington DC. All opinions and images are 100% honest and our own.