An hour's drive from our Halldis base in Marina di Ravenna is the popular water park Aquafan. Just a few miles from the tourist resort Rimini along the Adriatic coast in the province of Emilia-Romagna, Aquafan is one of Europe's largest water parks and had been highly recommended to us as a great day out for the family.
When we arrived at the park and parked our car in the nearby car park (which cost €5), we were met by Rita, the marketing manager for Aquafan. She showed us around the park proudly telling us that the park is celebrating its 30th birthday this year.
It was the week before the start of high season and it felt like we had the entire 22 acre water park to ourselves. There were lots of different places to sit and relax around the park, plenty of parasols and sun loungers which had built in sun shades. There was no charge for the sun loungers.
We based ourselves around the artificial wave pool and headed straight in for a swim. We timed it well, the wave pool releases its waves on the hour and the kids loved playing in them.
We hired a locker shortly afterwards (cost €4) so we wouldn't have to worry about the wallet and car keys.
We had so much fun exploring the park as a family trying out different rides. Being off season the park was very quiet so we were able to go on rides with very little, if any waiting. I imagine in the summer the queues would be significantly longer.
There was a great selection of rides for all ages and levels of bravery. The whirlpool and vertical drop were probably my favourites and we spent a lot of time on them.
We brought a packed lunch with us but there was a wide selection of places to buy food if we hadn't. I was a little disappointed to see a McDonalds restaurant but then again it was the busiest of all eateries so there is obviously the demand for it.
The weather was not great and occasionally we had a little rain but this isn't a problem at a water park!. However, at about 1pm, the heavens opened and a huge thunderstorm arrived. We'd just got back to the loungers so we stood under brollies for 10 minutes seeing if it would pass but it didn't. In fact at times the rain was incredibly heavy. In the end we got changed under the parasols and then made a run for it, taking a couple of stops along the way.
So we left at about 1:30 having arrived shortly after 10 but we'd been on most of the slides we wanted to and had had a great time.
Aquafan is open every day from June to the middle of September and stays open till 6:30pm.
An adult ticket costs €28 which is great value as you can come back and have more fun at Aquafan another day. Children cost €20 and any child under 100cm tall is free in.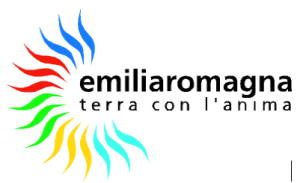 Disclaimer – Thank you to the Emilia-Romagna Tourist Board for providing us with free entry into Aquafan for the purpose of this review. This review is, as always, 100% honest and our own opinion.