Located in Stavio in Emilia-Romagna on the east coast of Italy, people come from as far afield as Venice to visit Mirabilandia. However, we only had to travel 20 minutes (20km) from our Halldis apartment in Marina di Ravenna.

At 30 hectares, with an additional 10 hectare 'Mirabeach' water park, Mirabilandia is Italy's largest theme park.
We were there out of season in June but still made sure we got there early for when the park opened at 10am. Parking was easy, the parking area is very large, and there were no queues to get in.  Once inside things were not busy either and most rides were only a short wait. I'm sure this was due to the time of year and it would be much busier in July and August.
Rides and Attractions
There are an excellent variety of rides catering for all ages and bravery levels. The park categorise the rides as 'Intense', 'Moderate' or 'Soft' and these are displayed in the information map you can pick up as you enter the park.
With 11 and 13 year olds and not being exactly the most thrill seeking ourselves, we didn't venture on to the intense rides though they did look pretty spectacular if you are into that sort of thing. Katun, on which you seem to spend most of the ride inverted, and Ispeed, which acclerates from 0-100kph in 2.2 seconds and goes round bends at 120kph, looked particularly spectacular.
We spent most of our time on the moderate rides. One of our favourites was Autosplash. This is a water ride that takes you along a journey with two drops, a quite small one to warm you up and then the final, 15 metre one. We went on this ride three times, the latter two when the park was quieter near closing time. You get a little wet but nothing like Eldorado Falls.
Another favourite, and more popular with longer waiting times, Eldorado Falls gets you properly wet. In fact a number of visitors came in bikinis and swimming togs and you can see why with this ride. Another log flume style ride but this time a 27 metre drop, apparently the highest ride of this type in Europe, it throws up a 15 metre high wave at the end, a lot of which seems to end up on you.
Keeping on the water theme, Rio Bravo is a rapid rafting ride which was a big hit with all of us. At the end of the day I managed to convince the girls to join me on Divertical, the highest water roller-coaster in the world. Unfortunately though, and much to our disappointment, it closed just as we arrived, one hour before the actual park closing time (which at this time of year was 6pm but is 10pm in high season).
It's not all about water, there are a lot of land based rides too. The kids and I enjoyed Gold Digger, a mining based roller coaster, the girls loved Aquila Tonante which they said was like being Superman and we all had a spin in the car based 24h Di Marabilandia.
There is lots of 'soft' rides for kids of all ages. Debbie and the kids all liked the carousel and the Santa Fe Express amongst many others.
The Eurowheel is a seriously high Ferris wheels that dominates the landscape from many miles away from the park, in fact you can use it to navigate as the signs are not all that great.
It didn't open until 2 o'clock however the views of the park and surrounding area are spectacular.
One of the highlights to our visit had to be the Grosso Guaio a Stunt City or Hot Wheels stunt show. This was essentially lots of cars and motorbikes performing amazing stunts including driving on two wheels, jumps and countless donuts – Ken Block style.
There is a storyline being performed by the 'actors' and whilst it is in Italian and we didn't understand it, it didn't matter at all and it was fairly easy to follow what was going on!
Mirabeach, the water park, seemed to be closed when we were there but from the ferris wheel it looked as if it would be a lot of fun though maybe not up to the quality of the nearby Aquafan.
Eating at Mirabilandia
We'd read a number of negative reviews about the quality and the cost of the food in Mirabilandia but we ran out of time (and ingredients) to prepare a packed lunch so we decided to give it a go. We opted for a place and once we'd worked out how the ordering process at the booth worked we were pleasantly surprised by the pizza meal we chose.
This may be because our expectations were low and we were absolutely starving however the pizza was good, better than a lot of pizza on offer in Ireland, and the chips were superior to most fast food chains. The cost wasn't outrageous either when comparing it to other similar places.
Verdict
We thoroughly enjoyed our visit to Mirabilandia and would return if we visited the region again. I'm not sure we'd have had such a good time in the high season as it would have been significantly busier with far longer waiting times and the weather would be likely be far hotter too.
Whilst not on the same scale, we felt it compared favourably to the parks we visited in Orlando a few years ago. There was plenty of rides for all ages and levels of bravery and the park is nicely laid out.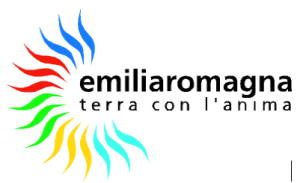 Disclaimer – Thank you to the Emilia-Romagna Tourist Board for providing us with free entry into Mirabilandia for the purposes of this review.
This review is, as always, 100% honest and our own opinion.