Maranello, near Modena in the Italian region of Emilia-Romagna, is the home of the iconic sports car maker Ferrari.

We visited Maranello as part of our Italian tour and it was a must visit – well for two of us anyway!


There are two Ferrari museums – the Museo Casa Enzo Ferrari which is focused on the life and work of the Ferrari founder , Enzo Ferrari, and the Museo Ferrari, which we visited, concentrating on road cars and celebrating Ferrari's Formula 1 heritage.


You can also take a tour of the factory but we read online reviews of this beforehand which said it wasn't worth it as you are on a bus the whole time and don't actually get to see very much.
Getting There
We saw our first few Ferraris on the road as we approached the museum, much to the excitement of our car mad eleven year old. The museum is well sign posted and therefore easy to find – though as usual we relied on Google Maps as we did through the whole trip.

Just around the corner from the museum is the Forino test track where you can get a glimpse (from a distance) of road cars being put through their paces.

Parking at the museum was straightforward and we parked in a relatively inexpensive public car park right over the road from the museum. Admittedly, we were there just as it opened and in mid-June so it would likely be busier at peak times.

The entrance to the museum is impressive and once inside and through the information and ticket desk you are straight into the shop.
Iconic Road Cars
The museum itself contains a seriously impressive collection of road cars over a number of levels.
Iconic cars like the F40 and F50, more modern 550s and California and the latest, and the kids favourite, LaFerrari.

My personal favourite was this insanely pretty silver car which I am guessing was from the 60s but unfortunately didn't have a name next to it. Any car buffs out there who know what it is please let me know in the comment section below.
Formula 1 Heritage
A large section of the museum was dedicated to Ferrari's F1 successes.
There were many F1 cars including a number of Michael Schumacher's race and title winning cars.
There is a replica of a pit wall with all of the screens and equipment and a huge all with helmets, trophies and other memorabilia of each F1 championship winning driver along many audio and visual displays.
F1 Simulator
After the main exhibition you are brought back into the shop and café. Next to the café are two F1 simulators. Unfortunately Fraser, 11, was about 10cm off the 1.50m height limit so I unselfishly took it upon myself to have a go so I could report back.
At €25 for 7 minutes it is expensive but in my mind worth it as it was very realistic, shaking and jolting you as you accelerate, break, go round corners and enviably go off the track.
You have a choice of famous tracks including Silverstone but when in Rome, well Emilia-Romagna, I drove the local track of Imola.
Apparently this was the most difficult circuit but I didn't disgrace myself and, according to the chap working there, I recorded some fairly good and consistent lap-times – I did leave the traction control and other driver aids on though.
Shop and Café
We didn't try and food in the café though what was there looked ok  – the espresso was good!
The shop is clearly the main money-maker.
If you can put a Ferrari logo on and sell it then they pretty much did. As ever, branded goods are expensive, baseball caps for €35 anyone? There were model cars, sunglasses, watches, t-shirts, toiletries, suitcases, teddies – you name it they had it.

Fraser spent some of his birthday money from Granny and Grandad on a remote controlled LaFerrari and was delighted with it.
Overall
At €15 for  adults and €5 for kids it is, as a car lover, good value.
Even the less enthusiastic members of the family enjoyed the visit and found plenty of things of interest to entertain them.
For Fraser and I, it was definitely one of the highlights of the holiday and well worth the visit.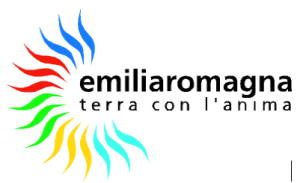 Disclaimer – Thank you to the Emilia-Romagna Tourist Board for providing us with free entry into Museo Ferrari Maranello for the purposes of this review.
This review is, as always, 100% honest and our own opinion.