As far as a bucket list of things we want to do, a visit to Belfast to see the Titanic exhibition was always up there. However for one reason or another, we never made it up North. We were offered tickets for the first BBC Good Food Show in Belfast and thought, yes while we're up there for the day, we can do both.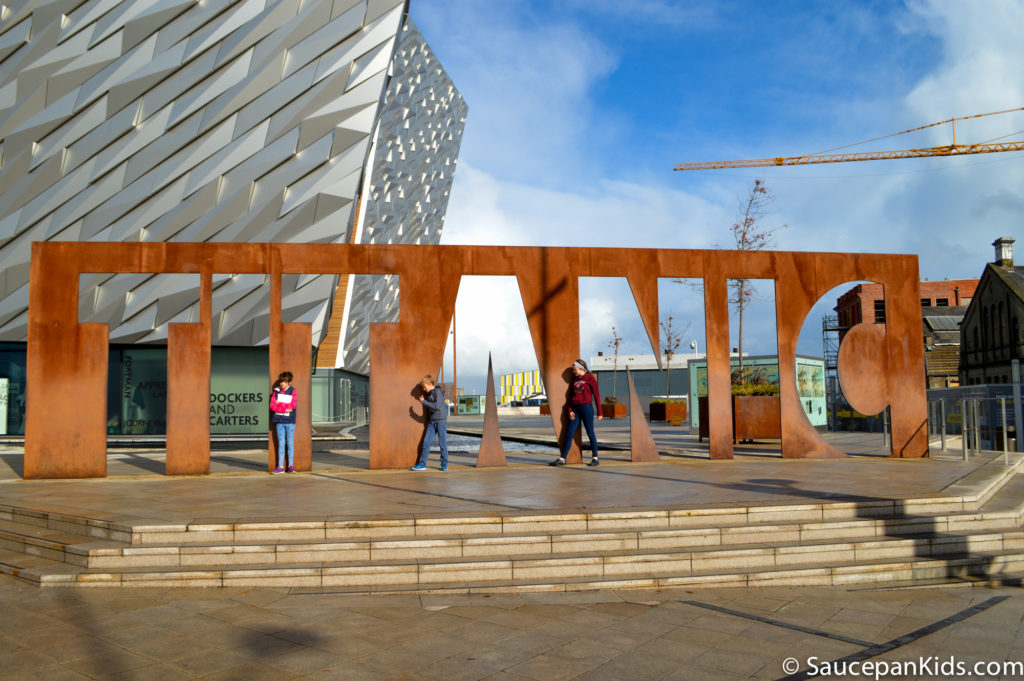 So we set off from Sligo early and arrived at Titanic Belfast for when it opened at 10am. As it was a Sunday, I wasn't surprised to see that there were coach loads of people already there. We parked in the underground car park and headed outside to stretch our legs. The building itself is amazing, built in 2012, it is a stunning example of modern architecture which reflects the angles of the ship.
Before picking up our tickets and audio guides, we stopped for a coffee and a croissant. There were separate audioguides for the children and they also had a special map that helped to make their journey through the exhibitions more interesting. They had to stamp their map at various points along the way. It kept two 11 year olds very happy so I was happy too.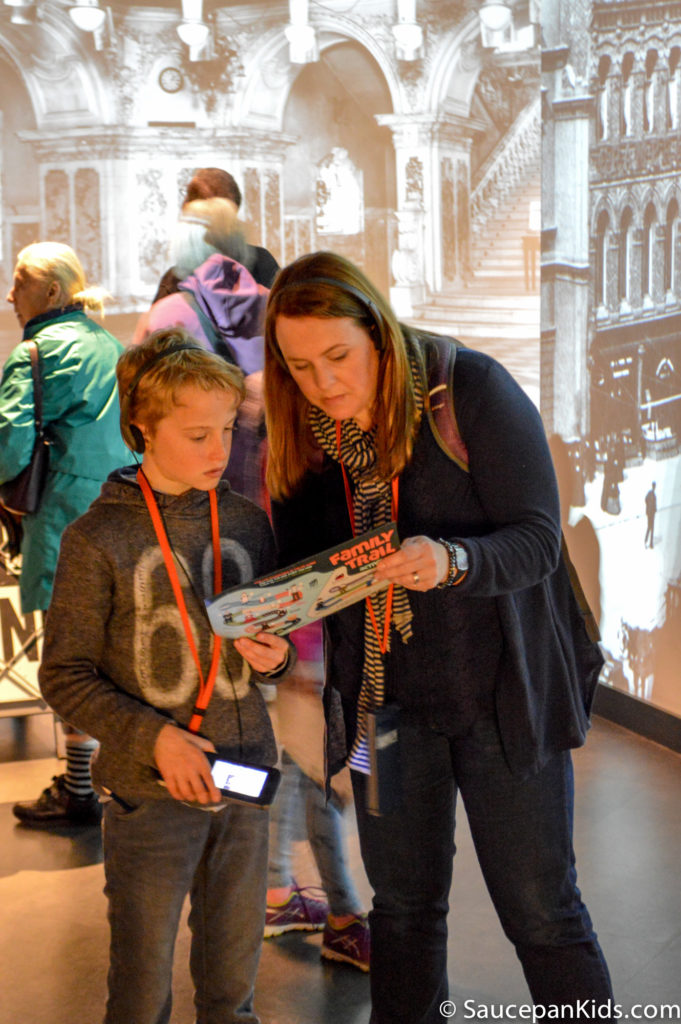 Titanic Belfast has nine interactive galleries to explore which allows you to explore the shipyard, travel to the depths of the ocean and uncover the true legend of Titanic, in the city where it all began.
The galleries are laid out in chronological order and the touch screen animations throughout really captured the children's (and adults) imaginations and relayed the Titanic story beautifully. You cannot fail to be impressed by the special effects and full scale reconstructions.
I particularly liked the area called 'The Shipyard' where you could see how the ship was built. There was an interactive ride which slowly took a group (max six people) on a journey up and around a multimedia display which showed what life was life for those workmen who built this iconic ship. It was an enjoyable (and slow moving) way to immerse yourself in what it was like. The kids loved it.
My second favourite area of Titanic Belfast was seeing the mock up of the interiors of the different class of cabins. It was a wonderful insight into how people slept and ate on the ship from the luxury of first class right down to the basic comforts of third class.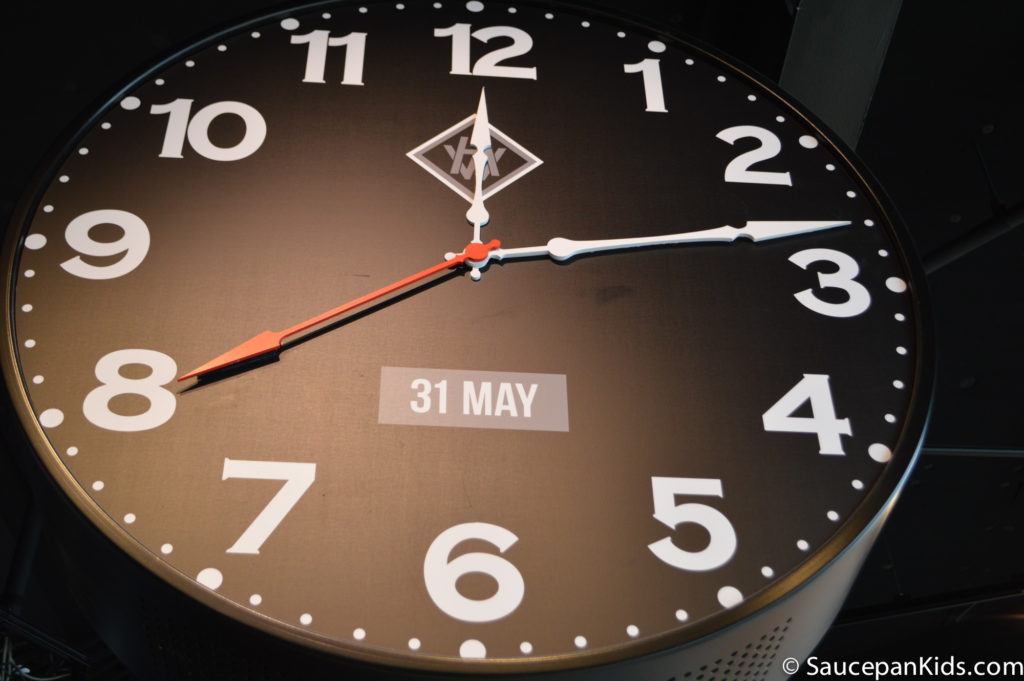 The story of how this ill-fated ship came to it's abrupt end is handled well and there is the utmost respect for the hundreds of people who lost their lives that day.
Overall the visit to Titanic Belfast took us around 2.5 hours. Entrance tickets also cover access in to visit the SS Nomadic which is the last remaining White Star ship in the World. However we didn't make it onto the Nomadic as we were tight for time.
We're not the only people who think that Titanic Belfast is worth a visit. They have recently been named as Europe's Leading Visitor Attraction at the prestigious World Travel Awards.
Titanic Belfast is open daily all year round, excluding 24th – 26th December. Prices are £17.50 per adult. Children aged 5-16 will cost £7.25 and children under 5 are free.
You need to buy tickets in advance, choosing the date and time slot. However I get the impression that the time slot isn't set in stone and it would be okay to head in if you were early or late for your time slot.
I would recommend paying the extra for the audio guides, James and I (and the children) learned so much from them. They were telling us facts and stories all the way home to Sligo.
Overall, it's a great way to spend a few hours with the family in Belfast. I would definitely go back.
Disclaimer: We were offered complimentary tickets to visit Titanic Belfast. Our review is 100% honest and our own opinion.