Oliver James, Britain's leading psychologist, once said that 'parents shouldn't be wasting hundreds of pounds on toys, they should be spending their money on holidays instead.' This not only allows kids to extend their learning experiences beyond their usual environment, like a classroom or at home but also to build intimate memories with the family.
For some families, week-long vacations may not be feasible due to the lack of holidays or budget. This is why there has been a growing preference for a cheaper, easier alternative – road trips. With road trips, families will be able to fit a short staycation for the weekend, while also admiring national hidden gems that are off the beaten track.
Irish Road Trips
Even within the boundaries of Ireland, there are plenty of road trip appropriate routes for your family to explore, and here are just a few of our top picks from Chill Insurance's magazine:
1. The Historic Route – Wexford to Waterford (Via the ring of Hook Road)
This 95km route starts in the beautiful coastal town of Wexford and takes you all the way to Waterford via the rugged Hook Peninsula.
On this route, you will be able to introduce the kids to Hook Lighthouse which was built in the 13th century, it is the world's oldest working lighthouse. Make a stop here to see the dramatic views of the wind and waves and its rocky outcrop.
Once you reach Ballyhack on the western side of the peninsula, you can hop on a car ferry to get to Passage East. Here you will find a small fishing village, with a 15th-century castle for you and your family to explore.
2. The Relaxing and Calm Route – The Sky Road
This 15km loop along the Connemara coast is a route for those who just want a road trip for the day. There is no better route than the Sky Road for your family to leave the hustle and bustle behind in exchange for tranquillity and charm.
It is a lovely change of scenery for you and the children to appreciate the soft ripples at Twelve Bens inland and Inishturk. Once you have completed the short drive, you can carry on to Omey Island, which is accessed by driving over a sandy causeway from the Aughrus Peninsula. However, you'll need to time your trip to coincide with low tide though if you want to take this off-road adventure.
3. The Adventurers Route – Fanad Peninsula
If your children are up for an adventure and some outdoor activities, your family should try planning a road trip along the Fanad Peninsula and out to sea.
Drive north from Letterkenny in a loop that takes you up to Fanad Head and back to Rathmullan via the Knockalla Coast Road. You should plan to stop at Ballymastocker Bay, the perfect location for your family to stop for a swim and enjoy a beach day. As the sun sets, your family can head towards the pretty heritage town of Rathmullan nestled on the shores of Lough Swilly.
4. The Naturistic Route – The Causeway Coast
With talks of preserving the environment, it is important to teach our children why this is necessary. The route starts in Belfast and goes along the Causeway Coastal Route. This is arguably one of the most beautiful sights you'll find anywhere in the world and will be perfect for this purpose.
The route traces the footsteps of the mythical giant Finn McCool and takes you past the famous Giant's Causeway. The route is a UNESCO World-Heritage-listed wonder featuring 40,000 striking hexagonal columns formed from basalt.
Along the route, you will be able to visit landmarks like the Carrickfergus castle and the Gobbins, which is a cliff-face footpath that offers unparalleled views over the Antrim shoreline. This route is also renowned for its Dark Hedges that were planted by the Stuart family in the 18th century. This beech tree-lined road is famed for its appearance in the HBO series Game of Thrones, where it doubled as The King's Road.

Road Trip Recipes
You can't successfully complete a road trip without being well-prepared and equipped for the journey, and in this family, it means having road trip appropriate recipes ready. Whether it be snacks or meals, here are 4 easy and delicious recipes you can make ahead and bring with you to make car rides just a little easier:
Since road trips mean you'll need recipes that are suitable for eating cold. Clean Eating Magazine has this simple and fresh recipe perfect to store in individual containers when we go on road trips. It's the perfect blend of avocado, cooked crab, nori, and carrot, topping it off with a unique dressing.
While tacos can be rather hard to hold, there is an alternative that is also packed with flavours but without the mess. These hearty quesadillas from Delish only takes an hour to prepare and make. The recipe mainly consists of beef and cheese with lots of delicious flavourings. Once cooled down the cheese will hold everything in place, perfect for your road trip meal.
This adventurous recipe is one for those who love pasta salads and pizza. Caramel Potatoes created this Pizza Pasta Salad recipe, it has everything you need to keep your energy levels high and bellies full for the road trip: meat, veggies, starch and cheese.
These are just some of our favourite road trips we love to go on and recipes that we love to take with us. Do you have any recommendations of your own? Share them below and let me know!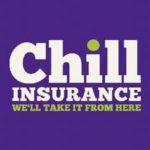 Disclaimer : This blog post is in collaboration with Chill Insurance