With 900km of incredible coastline, world famous seafood and quaint New England towns, it's no wonder thousands of people holiday in Cape Cod every year.
Having driven the long four hour journey from New York, we were delighted to arrive in Massachusetts and check into our home for the next three nights, the award-winning family friendly Bayside Resort Hotel in West Yarmouth. The wet April weather didn't dampen our spirits so no sooner had we dumped our bags, we headed straight out to begin exploring. The first thing we noticed is how quiet and peaceful everywhere was. I imagine it might be a different story when the influx of tourists arrive in the summer months. 
We didn't have long in Cape Cod but here is a run down of our favourite spots and things to do if you're coming to Cape Cod with the kids :
1. Breathe in the fresh air on the Cape Cod beaches

The sandy beaches along Cape Cod are considered among the best in the world and after visiting a few, you will see why. The beaches were reminiscent of the unspoilt beaches we have at home on the West coast of Ireland. There is lots of stunning public shoreline to explore with the kids. Here are two beaches that we spent time at :
One of our favourite beaches was Marconi in Wellfleet with it's stunning views of the Atlantic ocean. This windy beach which would be perfect for surfing and water sports. Check online for any shark alerts before heading into the water first though. There was lots of free parking as it was low season but it shows how busy the beach must get in summer.

Rock Harbour is a

 man made harbour close to Orleans town centre and is well worth a visit. When it's low tide, you can walk out into Cape Cod Bay itself 

spotting hermit crabs and shrimp. The best time of day to visit Rock Harbour is in the evening to catch the spectacular sunset shots.
2. Explore the majesty of the Cape Cod lighthouses
When people think of Cape Cod, they often think of the Cape's magical lighthouses. One of the most iconic of Cape Cod's fourteen lighthouses is Chatham Lighthouse. Originally built in 1808, it still operates 24 hours a day under the US Coast Guard. Check online before you visit as you may be able to take a tour inside. Admission is free on one of the Coast Guard auxiliary tours. There are very few places along the East Coast of North America that offers a view like that at Chatham. There are even public telescopes to help you make the most of the stunning vista.
3. Step back in time in the Brewster General Store
It's a Cape Cod tradition to stop for an ice-cream in the local general store and we were determined to keep the tradition alive when we passed through Brewster. The general store in Brewster was like stepping back in time. You could buy everything from toys to food to kitchen gadgets to coffee. In fact the coffee was really good, the best we'd had in a while.
4. Walk along the Boardwalk
Head to Sandwich (love that town name) and wander along the stunning boardwalk across Mill Creek connecting the creek to Town Neck Beach. Built over a 100 years ago, there is an incredible amount of history connected to the Boardwalk. Many of the planks have engravings of the people (and pets) who had a connection to the boardwalk, whether they lived nearby or helped to build it or repair it when storms have damaged it.
Park on the town side (parking is fairly limited) and walk across the marsh land on the boardwalk to the beach on the creek side. Most of the boardwalk has no railings and is elevated so if you have little ones with you, you would need to hold their hands, especially at high tide. It's very peaceful walk in low season however I imagine that it's a busy place in the summer.
If you're a bird-spotter bring your camera, as there is abundant wildlife all around the marsh.
5. Visit the JFK museum in Hyannis
Just ten minutes down the road from Bayside Resort hotel is the John F. Kennedy Museum in Hyannis. Parking is free (for a limited time) and it's easily found just off Hyannis Main Street. If you have older children, it's worthwhile popping in to visit. The museum walks you through the Kennedy story and has some really interesting multimedia exhibits and photographs of the famous family who to this day still live in Hyannis.
You can't take photos or videos inside but I have to say that I was really touched by the museum. There was no real mention of his death, as the emphasis was on celebrating his life growing up in Hyannis and his political journey.
I thought we'd be 15 minutes there but my guys found it really interesting and we ended up there for nearly two hours. There is a brilliant scavenger hunt which helps the kids find out interesting facts as they wander through the museum. Tickets are great value at $13 for an adult, $7 for a child and under sixes are free. You can buy tickets in advance to save time.
When you're finished, take time to wander down Main Street Hyannis as there is a lovely selection of souvenir and clothing shops in this quaint New England town which stay open till late in the evening.
6. Fresh fish in Cape Cod
For an affordable and tasty local fish experience, head to Sir. Cricket's in Orleans and order the fisherman's Platter. We shared one between five of us which cost only $24 and was perfect for lunch.
7. Bowling fun at Ryan's Ten Pin Eatery
After spending a few days outside exploring all that Cape Cod has to offer families we did something a little different on our last night, we headed to Ryan's Ten Pin Eatery for an evening of fun and frolics. We don't have an indoor entertainment place like it where we live in Ireland so it was a real treat and a lovely way to spend our last evening in Cape Cod. You can read all about how much we enjoyed it here.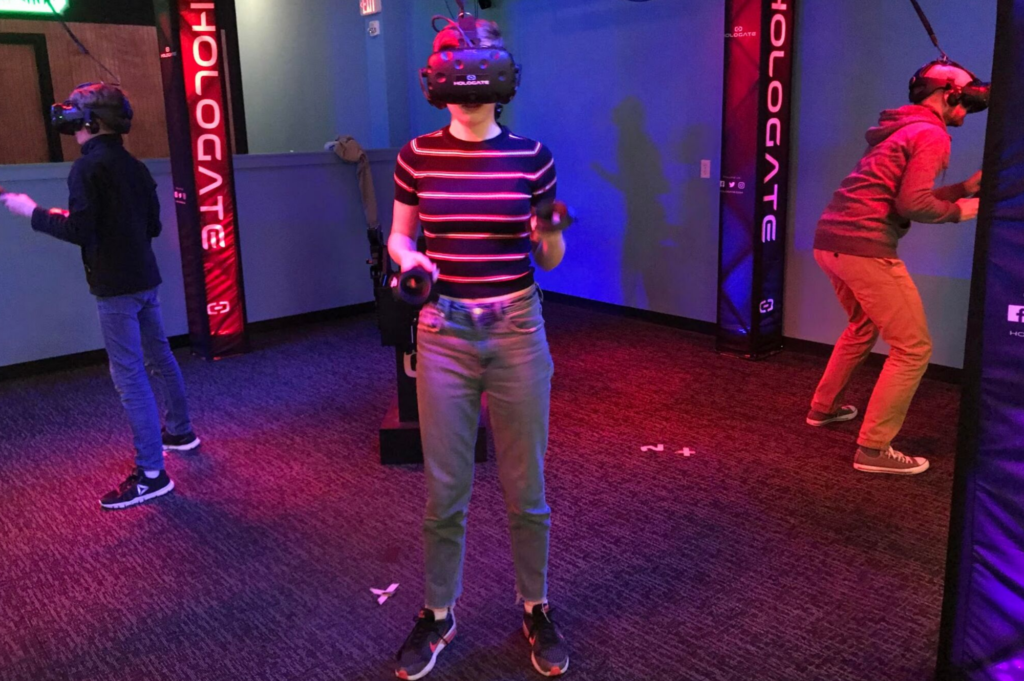 8. Plimoth Plantation
Only three miles from Plymouth, Plimoth Plantation is a living museum that shows the original settlement of the Plymouth Colony in the 17th century from the perspective of both the Pilgrims and the Native Wampanoag people. At Plimoth Plantation they have recreated a realistic Pilgrim village including real-life actors who play the part of the residents. Visitors are encouraged to chat with them and ask them questions about their life to find out what life was like for the Native Americans.
Tickets aren't cheap, it costs $30 for an adult and $18 for children aged between 5 and 12 years. After you purchase your tickets, you will be advised to watch the 14 minute movie all about the Plimoth Plantation. Unless you are in a real rush, I would recommend watching it as there is useful information in it and it explains what you'll be seeing in the Wampanoag Village. On the way to the village, you'll pass through the craft centre where kids (and adults) can try their hand at traditional crafts.
I would recommend visiting Plimoth Plantation as you get a real insight into how the pilgrim forefathers lived. We really enjoyed exploring the dwellings and bear in mind, it's all outdoors so make sure you bring rainproof clothing if you're visiting in Spring or Autumn and bring plenty of sunscreen if you're visiting in summer.
Final thoughts on Cape Cod
We were only in Cape Cod for three nights and have already started thinking about when we might be able to return as there is just so much for families to do. The next time we get there we'll make sure that the following things are on our to do list : 
Hire bikes and cycle Cape Cod's rail trail runs 26 miles from South Yarmouth to Wellfleet

Take the ferry and spend the day at Nantucket or Martha's Vineyard

Go whale-watching 
Have you brought the kids to Cape Cod? What did you think of it? Is there anywhere that we need to add to our list for next time?
Disclaimer : We were guests of Massachusetts Office of Travel & Tourism who kindly arranged our visit to JFK Museum, Plimoth Plantation and also Ryan's Ten Pin Eatery in Hyannis. Thank you too to Hertz for supplying our hire car for the duration of our road trip.