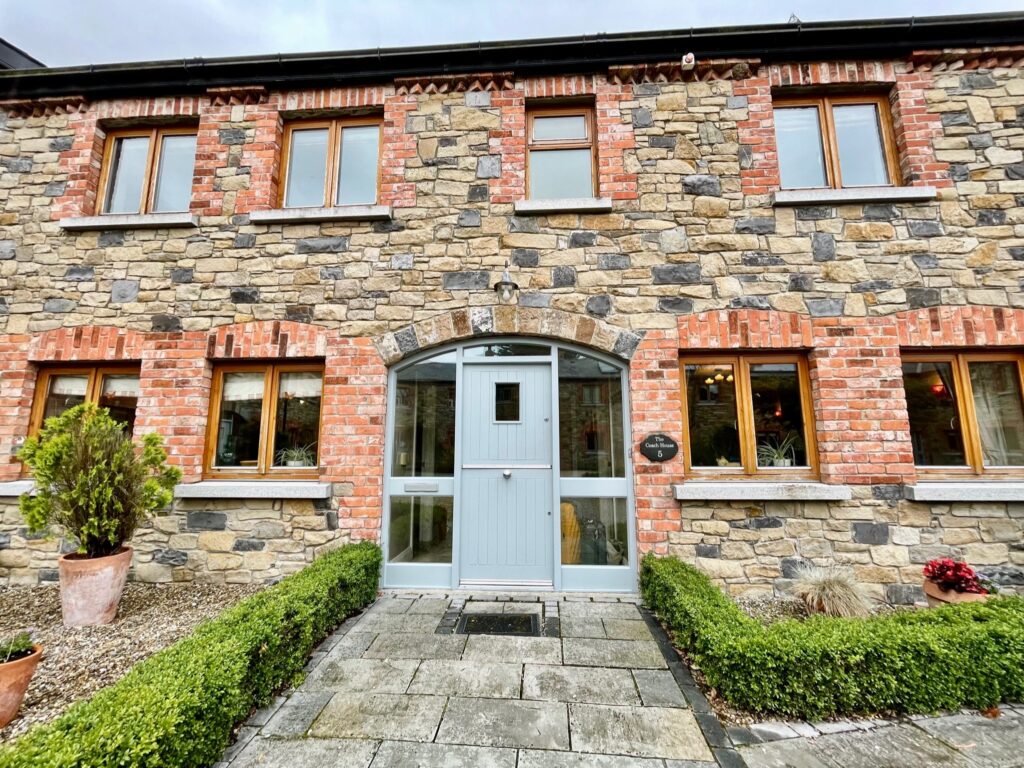 We arrived at Decoy Country Cottages wet and weary after battling the inclement weather during our last day visiting the Boyne Valley with the kids. We couldn't have asked for nicer accommodation for our last night. Just 30 minutes from Dublin, Decoy County Cottages are in Lismullin near Navan in Co. Meath and are the perfect place to stay if you like self-catering, which we do.
We met Paula, the owner of Decoy Country Cottages, who proudly told us all about their eco-friendly credentials and how she restored the stable mews a few years. Decoy Country Cottages have also won many awards including 'Best Tourism Business in Meath' and 'Ireland's Best Holiday Home'.
There are eight gorgeous cottages in this private gated accommodation ranging from one to four bedrooms. We were staying at 'The Coach House' and it was the perfect home away from home. We have booked and stayed in lots of self-catering accommodation in Ireland as a family over the years however this was by far the nicest. I was only in the door when I was looking up the booking engine for early next year to return with extended family.
They have thought of everything from the welcome basket (full of useful things like bread, eggs, marmalade, butter and more) to the stocked stove in the living room. Usually when we stay in self-catering we bring bits and pieces from the kitchen for cooking however everything was supplied here, from olive oil to spices to kitchen roll to bin bags. There was even an apron!
There's a separate space called 'The Den' which is the playroom/pool room/gym. It has DVDs, games and a playstation. My two 16 year olds disappeared off there for a couple of hours in the evenings. There's also a fab outside space with playground, BBQ and seating area that would be a lovely place to hang out with friends on a warm summer evening.
There's solar panels on all the roofs, underfloor heating and even a charging point which came in very handy.
This level of superior self-catering doesn't come cheap however I noticed that the longer you book, the cheaper it is per night. For example, three nights in The Coach House in mid July 2022 would cost €941 however seven nights would cost €1391. You can book with the flexibility of an excellent cancellation policy too. The website states that "You can cancel up to 14 days before the check-in date".
Discover Boyne Valley
To find out more about what there is to do in the area for families with teenagers, read our '48 hours in the Boyne Valley with teenagers' guide or head to Discover Boyne Valley for even more information and holiday inspiration.
Disclaimer

We stayed at Decoy Country Cottages as guests of Discover Boyne Valley. Our words and images are our own and 100% honest.